This island in the Pacific, and famous ex Spanish colony, became the number 94 on the list of exports from the winery.
It's known the amazing story of a Japanese soldier who remained hidden on the island for 28 years at the end of World War II.
Bodegas Protos has arrives to Guam, an island in the west of the United States in the pacific in order to introduce and establish its prestigious wines in its gastronomic culture.
Influence on our culinary tradition, Guam was a Spanish colony until 1898; the cuisine is a blend of Spanish and Filipines recipes. For many, the island of Guam is worthy of the title of gastronomic capital of the Pacific for its complete and varied food.
Guam, tourist paradise is also famous for the amazing story of a Japanese soldier who remained hidden on the island for 28 years, hiding from the US Army when he regained Guam control in 1944. Shoichi Yokoi, the Japanese soldier, built an underground shelter that helped him to be hidden in the forest until it was discovered in 1972. After meeting his anecdotal story, he was brought to Japan where he paid tribute as a national hero.
15 | 09 | 2016
PROTOS SELECCIÓN FINCA EL GRAJO VIEJO GOLD MEDAL IN MUNDUS VINI SUMMER TASTING 2016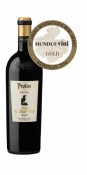 Mundus Vini, the most prestigious wine contest in Germany, has awarded in the Summer Tasting Edition a Gold Medal to our Single Estate Wine, Protos Selección Finca El Grajo Viejo 2014 The Summer tasting was a veritable tasting marathon with 4300 wines from all over the world. The 150 jury members are international wine experts coming from 38 countries. The MUNDUS VINI awards are hold ...
• Read full news
29 | 08 | 2016
BODEGAS PROTOS AWARDED WITH 4 GOLD MEDALS IN THE CHINA WINE & SPIRITS AWARDS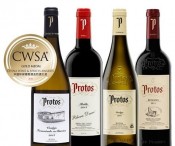 The prestigious China Wine & Spirits Awards, one of the more renowned wine contest in Asia, has awarded Gold Medals to our wines Protos Verdejo 2015, Protos Verdejo fermentado en barrica 2014, Protos Roble 2014 and Protos Reserva 2011. CWSA are the most prestigious wine and spirits contest in China, the jury is composed by 100 of the major purchasing ...
• Read full news
Press Room / Previous
15 | 07 | 2009
Protos Selección rated 90 points by Robert Parker
Source: Wine Advocate # 183 Jun 2009 Reviewer: Jay Miller Rating: 90 Maturity: Drink: 2011 - 2021 Current (Release) Cost: $75 (75) The purple-colored 2006 Seleccion has an aromatic array of toasty new oak, mineral, lavender, incense, and black cherry. On the palate it has a plush texture, the best balance of these three wines, and plenty of ripe fruit. It has several years of aging ...
• Read full news