La Gloria restaurant has a unique decor and ambient that make it the ideal place for formal or romantic moments, where people feel at home.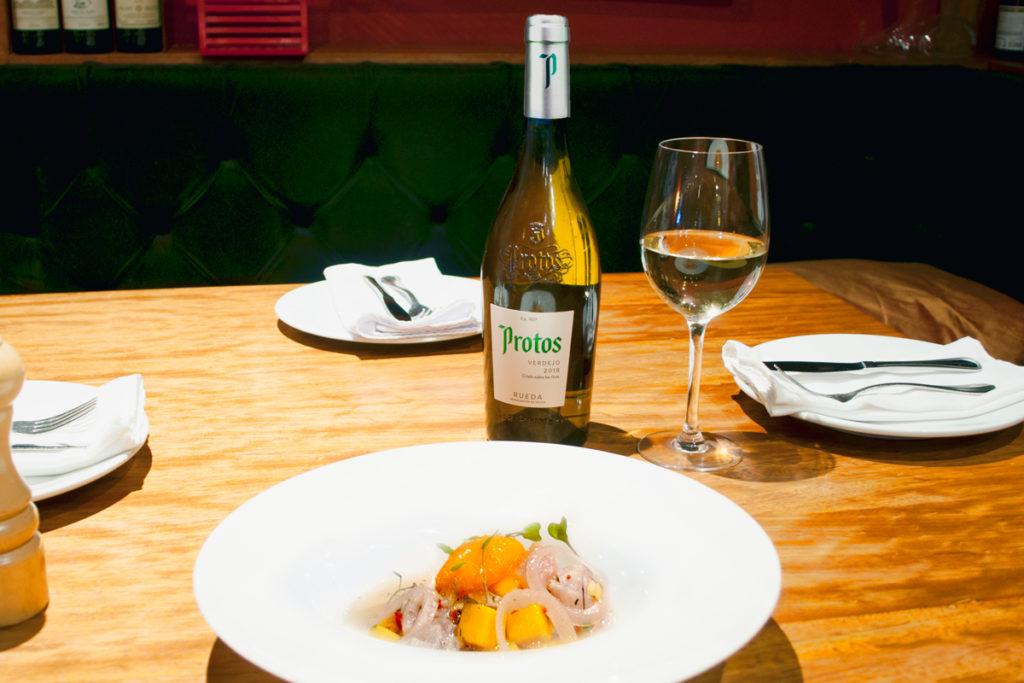 270 g. Diced white fish (preferably sea bass)
10g. Minced garlic
10 g. Peeled ginger
20 g. Red rocoto pepper
60 g. Celery
150 ml. Cold water
300 g Green lime
10 g. Chopped cilantro
Salt
White pepper
80 g. Ripe mango finely chopped.
80 g. Tangering sherbert
Pickled onion
Fresh herbs
For the sauce: Mix the minced garlic, ginger, rocoto, celery, water & 30gr of fish; blend everything together. Refrigerate for 2 hours. Then sift.
Add the salt and pepper, rest of the fish and the lemon juice and marinate for 1 minute. Add the sauce, the chopped cilantro, mango and mix everything together. Serve with the tangerine sherbet.
Decorate with the pickled onions and fresh herbs on top.

¿Which Protos to pair it with?
The typical acidity of the Verdejo grape wil blend with the ceviche sauce and enhance the fish taste. It is a match made in heaven!