This restaurant, located in Villa del Prado neighborhood in Valladolid is a sure bet, if you like fusion food with Spanish soul. It is decorated in a mix of colonial and industrial touches and in its menu we promise everything will surprise you!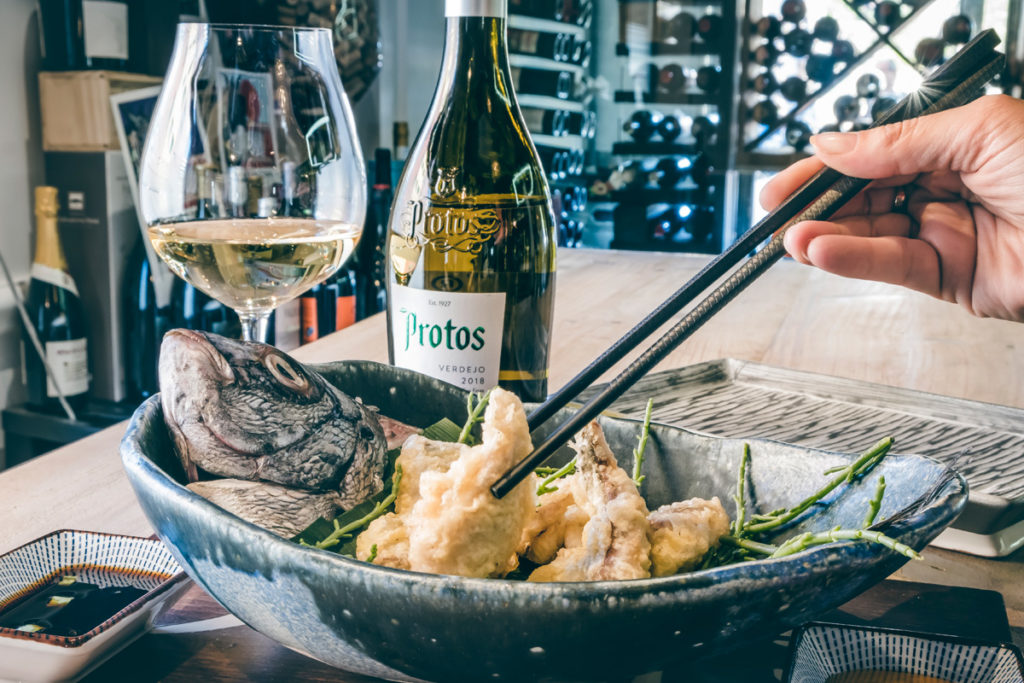 Clean filets without any spines
Salt
Onazi spice
500gr tempura flour
900gr cold water
1 egg
For the tempura: Mix everything (flour, water & egg) in a bowl and put in the refrigerator for maximum 24hrs. Minimum 1 hour.
Cut the filets into cubes and mix with the Ondazi spices and salt.
Put the sargo cubes into the tempura mix.
Fry in sunflower oil at 190ºC.
Serve with soy sauce.

¿which Protos to pair it with?
The acidity typical of the Verdejo, will cut through the tempura fat and enhance the savoury fish it envelops. The tropical notes, will increase the palate's taste of the onazi spices the fish was flavored with. Creating a perfect match between the wine and the food.