To get to know the most authentic food of Valladolid, you don't have to look further than Mesón Don Pelayo.
This "asador" in located within a privileged environment, with great halls in typical Castillian decor of stone, brick and oak from the XVIII Century. Here you can travel back in history of knightly banquets and kingly feasts.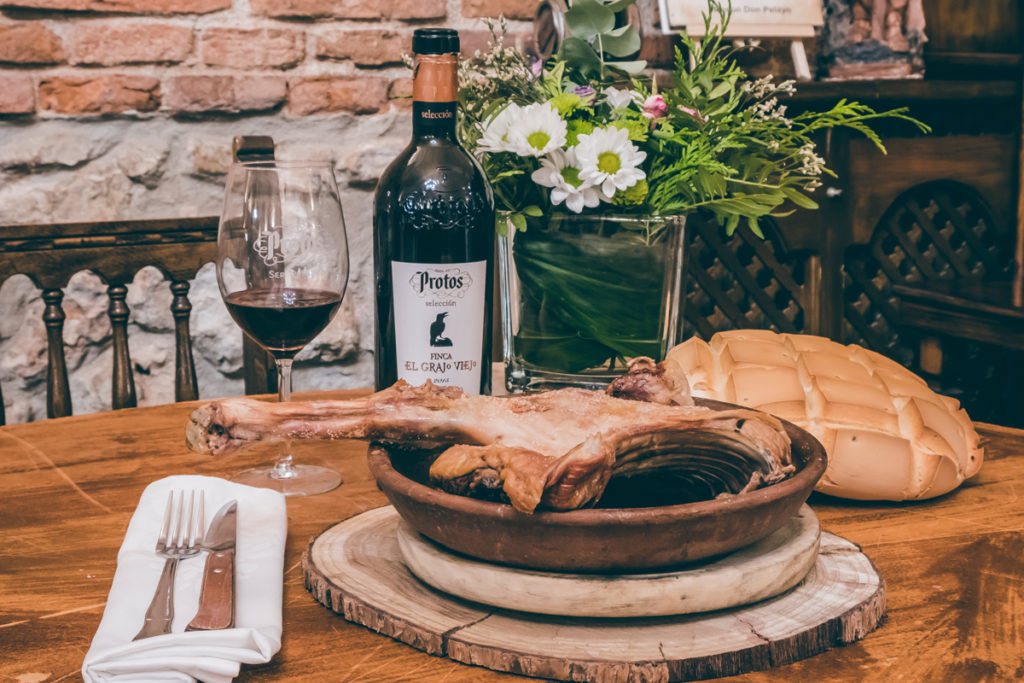 1 Cleaned baby lamb without head.
Lard
Salt
Water
Pre heat the oven to 200ºC.
Cut the baby lamb into big pieces.
Lather the lamb with lard and salt. Place on the ugly side (bottom) into a clay casserole.
Add water to the casserole.
Place in the oven for about 90 minutes.
Take out, flip all the pieces and add more water if you see fit.
Put back into the oven for another 60 minutes.

¿Which Protos to pair it with?
Lamb usually has a strong taste and being very naturally cooked it enhances it. The mature fruits of this single vineyard wine and the balance of its year oak aging are the perfect match to savour this amazing Castillian dish.
Camino de la Hormiga s/n (Acceso por la C/Plomo, 1, 47012 Valladolid. Spain.